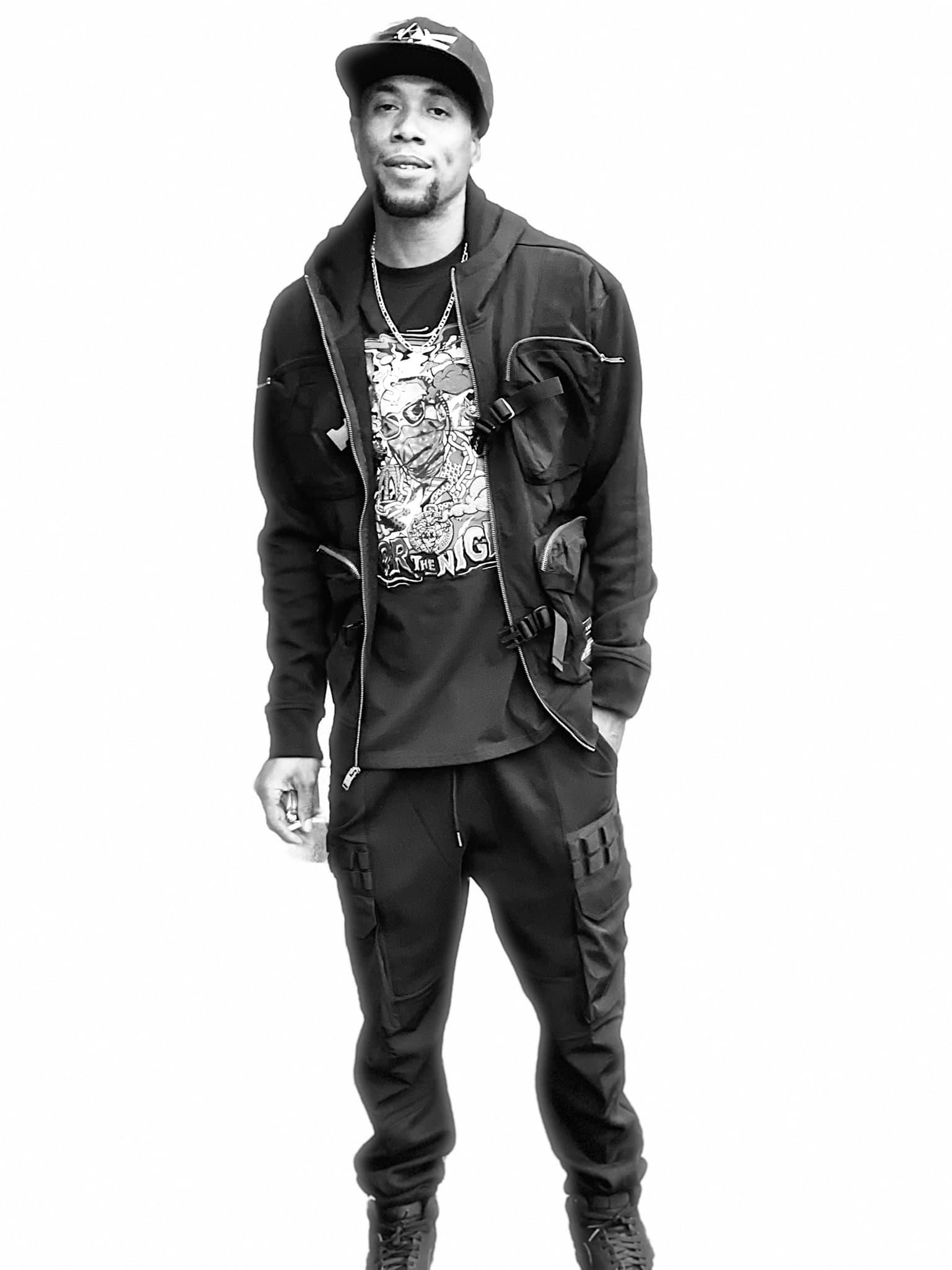 Anyone who's been paying attention has noticed Florida on the music scene right now. One hit after another. Jacksonville Florida in particular has become Hip Hop's capital city, with a flood of talent and controversy.
We've all heard beatbox by Spotemgottem blaze the charts. Who hasn't heard of the deadly beefs between rappers like Foolio and Yungeen Ace. Nardo Wick is already a force to be reckoned with on a world scale. But at the surface level, there is always an underground. This is where the enigmatic lyricist Truth Trill the Trismejistic can be found.
Introduction
Charles Richard Barnes (born January 22, 1987), better known as Truth Trill the Trismejistic, is an American rapper, executive, producer, songwriter, publisher, graphic designer and programer. He is signed to Celestia Digital Records. He initially gained attention with the release of his album "Thrice Great" featuring Cracked Knuckles and YBJ in September 2017. He has since released several singles, Get Back (2018), My Reply (2019), and No Escape (2020). His song "Stay Woke" was featured on the popular Spotify playlist Discover Weekly.
Early Life
Truth was born in Valdosta, Georgia and raised moving between Tifton Georgia, Lexington Kentucky and Jacksonville Florida. He showed early interest in music, art, science and games as a child. As a teenager, he spent his time freestyle battling in school and starting his art and comic site. At that time, he decided to pursue a business in the creative field. His stage name is a play on his dualistic nature, "Truth." is a reflection of his obsession with knowledge given to him by his friends, "Trill" is a reflection of his environment that he embodies. He grew up listening to The Hot Boyz, Method Man, Eminem, and Outcast.
Truth Trill spends most of his life in Jacksonville, Florida, building his business and learning new skills. Freelancing while also being a single father to his daughter Celestia of which his record label is named. Truth is tasked with all executive and technological functions of the label.
Truth Trill has a slim athletic appearance, short hair and a scar on his neck from a street fight in Tifton Georgia. He is laid back and stoic with a dry and constant sense of humor. He follows a work hard play hard mentality.
Career
2017-2020: Thrice Great
Truth's first song ever recorded was titled "I Am Perfect". Upon creating a SoundCloud account in 2017, he released the album "Thrice Great", which quickly racked up millions of plays. He continued growing his Label Celestia Digital, recording many other artists and doin collabs. In early 2019, Truth started his live stream on facebook and decided to also take up video. During this time he was able to meet the producers on the album like Lucas Ze Cat. After being inspired by working with his producers he decided to begin making beats himself and finished the critically acclaimed song "My Reply" as an artist and producer. This crucial time in his career was spent building his core skills and doing local concerts. This era in his career was filled with personal turmoil between custody of his child and following his dreams, the music was mainly freestyles and songs based on relationships and situations encountered during this time.
2021 – 2024: ????
Truth Trill has not released any information yet on the second album.
2025 – 2028: ????
Truth Trill has not released any information yet on the second album.
2029 – 2032: ????
Truth Trill has not released any information yet on the second album.
Personal Life
Truth Trill is a single father trying to get out of the projects using the creative tools available to him
He has always had a speech impediment and stutters occasionally
Truth Trill is an avid anime and video game fan.
Since fall of 2020, he has been focused on learning full stack development.
Artistry
Truth Trill was originally known for his lyrical prowess, controversial content and southern flavor but eventually transitioned to a more melodic style. He has been noted for his "vivid and explicit storytelling"; his lyrics often involve tough subjects, including relationships and mental health. He also regularly pays homage to his daughter. He has stated that American rapper Lil Wayne and hip-hop icon Tupac Shakur are his biggest influences. He also grew up listening to Gucci Mane, as well as Andre 3000, Bun-B and D-12.
Other Ventures
CDMG Records (Celestia Digital Records)
In October 2017, Truth Trill announced the creation of his own record label, CDMGA Records. CDMGA stands for "Celestia Digital Music Group Association". The first artist signed to CDMGA is Young Blue Jay, an artist from Jacksonville, Florida